76ers Fantasy Camp Experiences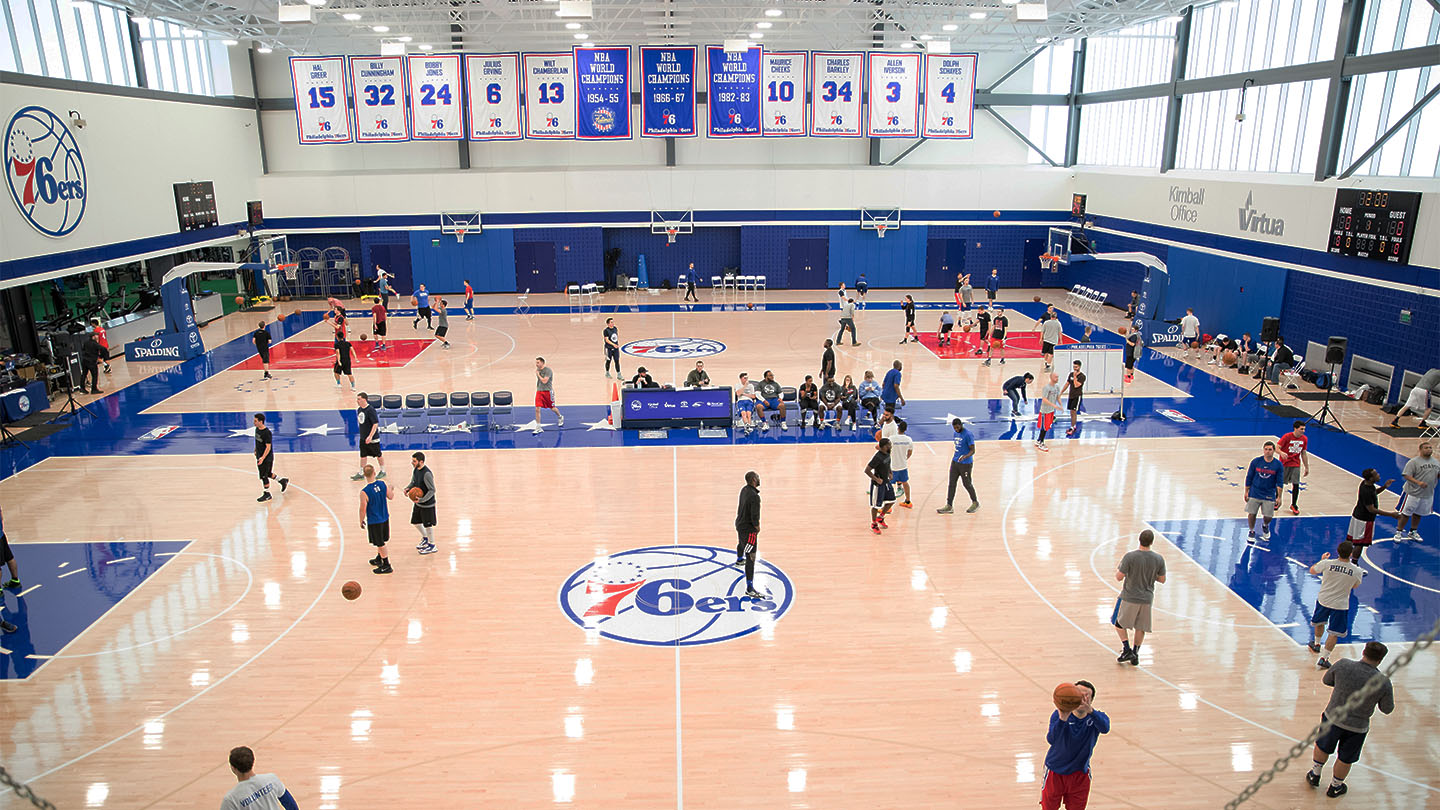 Come play and be a part of the Inaugural Team in the NBA's first and only Fantasy Camp of its kind. Join 76ers Legends, Coaches, & Hall of Famers and be a part of a unique opportunity to play, train, and compete like an NBA all-star at the 76ers Training Complex.
Enjoy a weekend filled with world-class experiences and first-class accommodations.
Registration for ALL participants includes:
Meals and housing
Opening welcome reception
Score your own 76ers uniform
Closing night cocktail party & awards dinner
An autographed 76ers ball, signed by 76ers legends
Memories to last a lifetime
Suit up in your own authentic Sixers uniform, name and all! Play and compete like an NBA legend on the Sixers home turf.
Put your coaching skills to the test! Draft and manage your own Fantasy Camp team alongside 76ers legends and alumni.
Be a part of the 76ers Fantasy Camp experience with that special person in your life.